If you are looking to request a refund for a Gift Card, there are a few things to note:
The refund of Gift Cards be done within 14 days of the initial purchase
If you are the purchaser and you are requesting the refund of a gift card,
the payment will be sent directly to the payment method used for the purchase (Credit or Debit Card, Paypal).
If your flight is cancelled, and you booked with a gift card, the gift card will be re-credited with the amount used for the booking,
and can be used again for any flight you would like.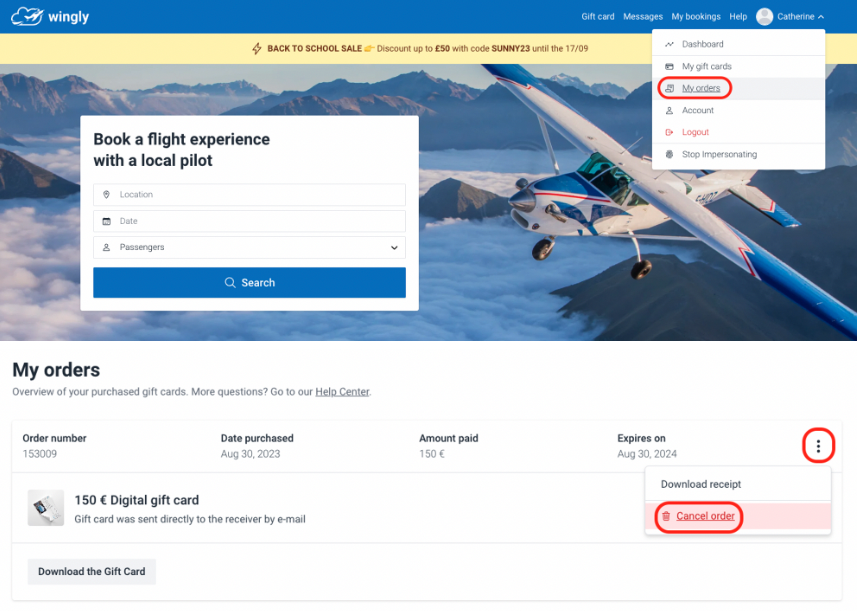 ⇒ Gift cards that were created due to a cancellation of your flight, paid via Paypal, credit card or Sofort,
can only be refunded within 14 days after the cancellation of your flight. To do this, you can go to your profile and click
on "Cancel gift card" under "My gift cards" directly next to the gift card you are looking to refund. A refund will be checked directly
and will appear in your account within 5-6 working days (depending on the bank; excluding holidays and weekends).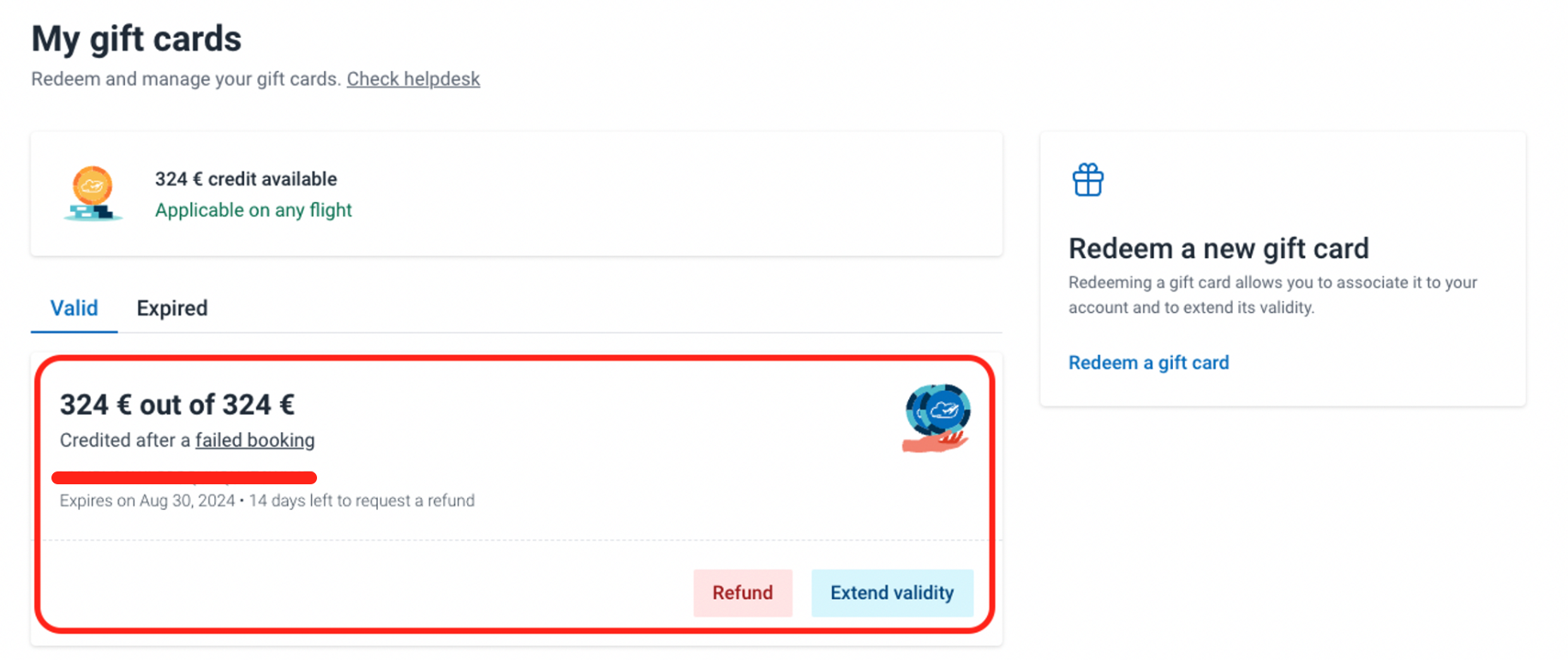 ​
Please note that a gift card cannot be refunded if it has already been partially used to pay for a reservation.
The remaining balance may, however, be used for a future booking during the period of validity of the gift card.
Please note that refunds cannot be made on expired, or used gift cards.
If you are the purchaser, you can request the refund of the voucher directly for your Wingly profile.
Go to the "My orders" section in your profile, and you will see all gift cards you purchased.

Choose the gift card that you wish to request a refund, and click "Cancel order", as seen below
*** This option will only be available if the voucher is within the 14 days of purchase**
You have now successfully requested a refund for your gift card!


If you would like any further information or if you have any other questions, please feel free to contact us directly at
hello@wingly.io.
We
will be happy to assist you from Monday to Friday 8.30 am to 5.30 pm.