How can I validate my ID on my account?
You can validate your ID or passport directly on the Wingly website on your account. This can help your chances of your flight's being accepted and helps the pilots know they will be flying with.
To validate your ID:
Make sure that you have a photo, or scan, that shows all the information of the document clearly and without obstructions.
*Please ensure that the quality is also good, all corners are visible and there are no obstructions, as this can affect the validation process of the ID.
Go to "Dashboard" in your Wingly account.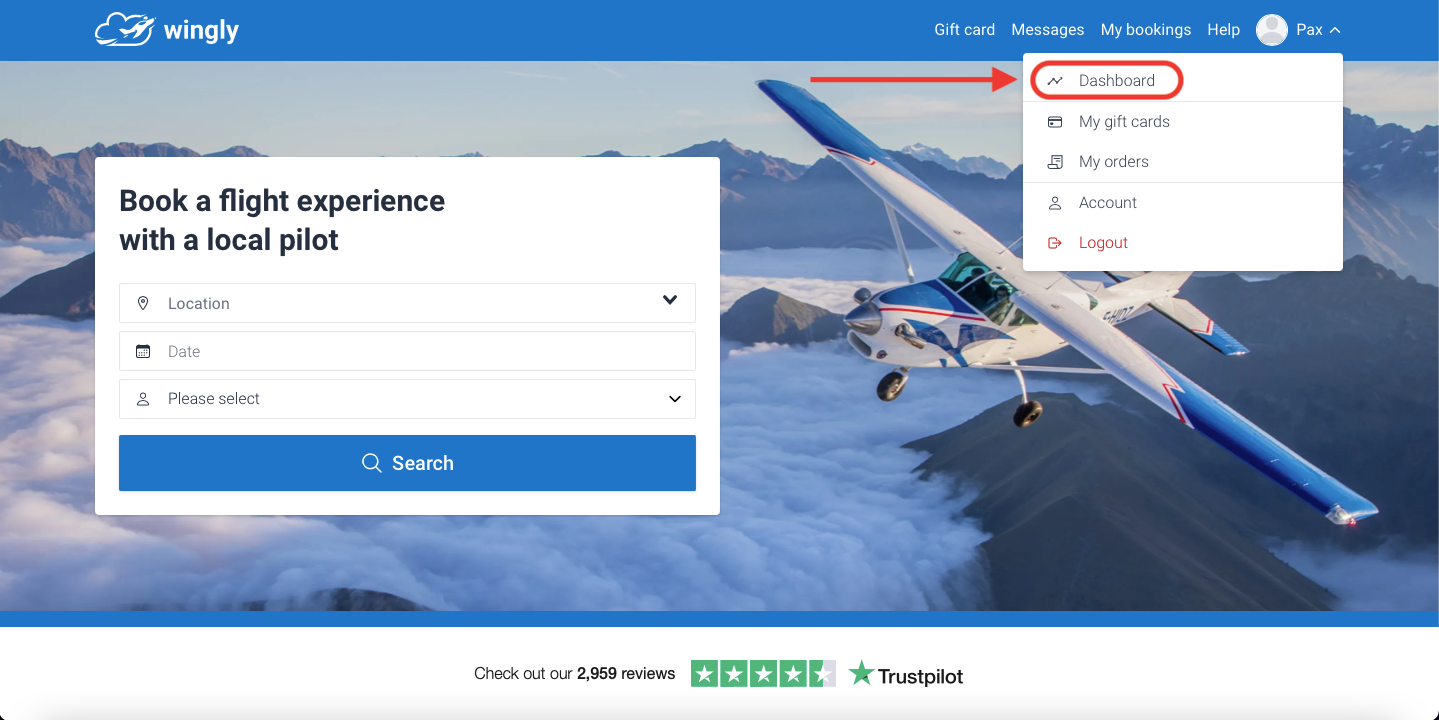 Click on "Upload a copy of your ID".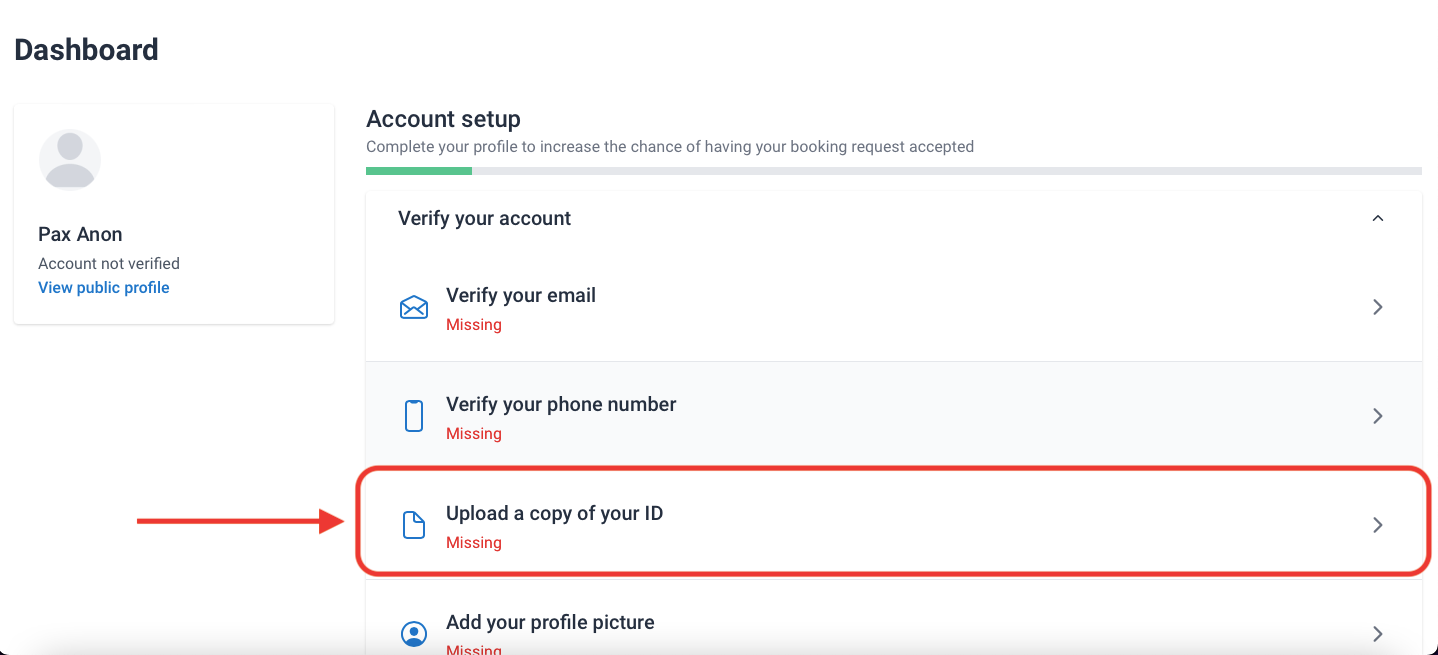 Scroll to the "Identity verification" section, and click "verify identity".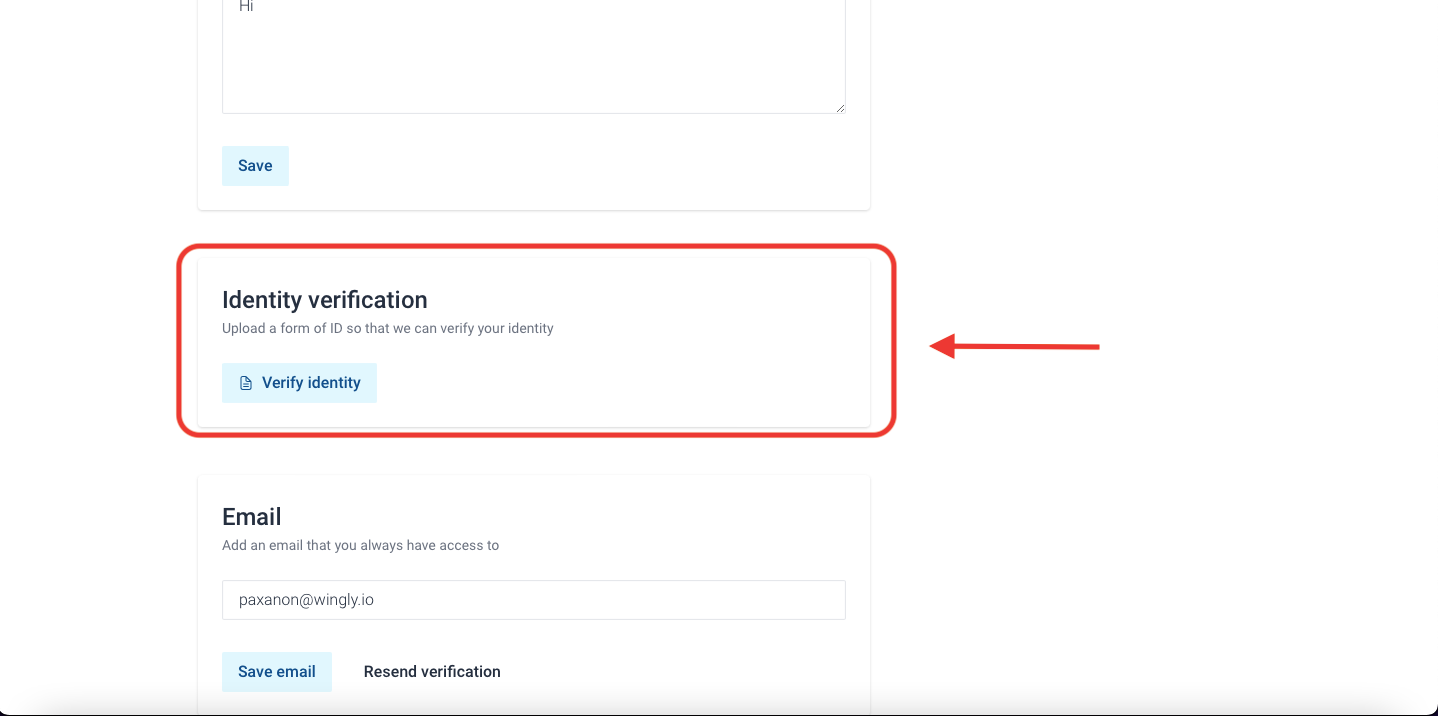 Fill in the following details: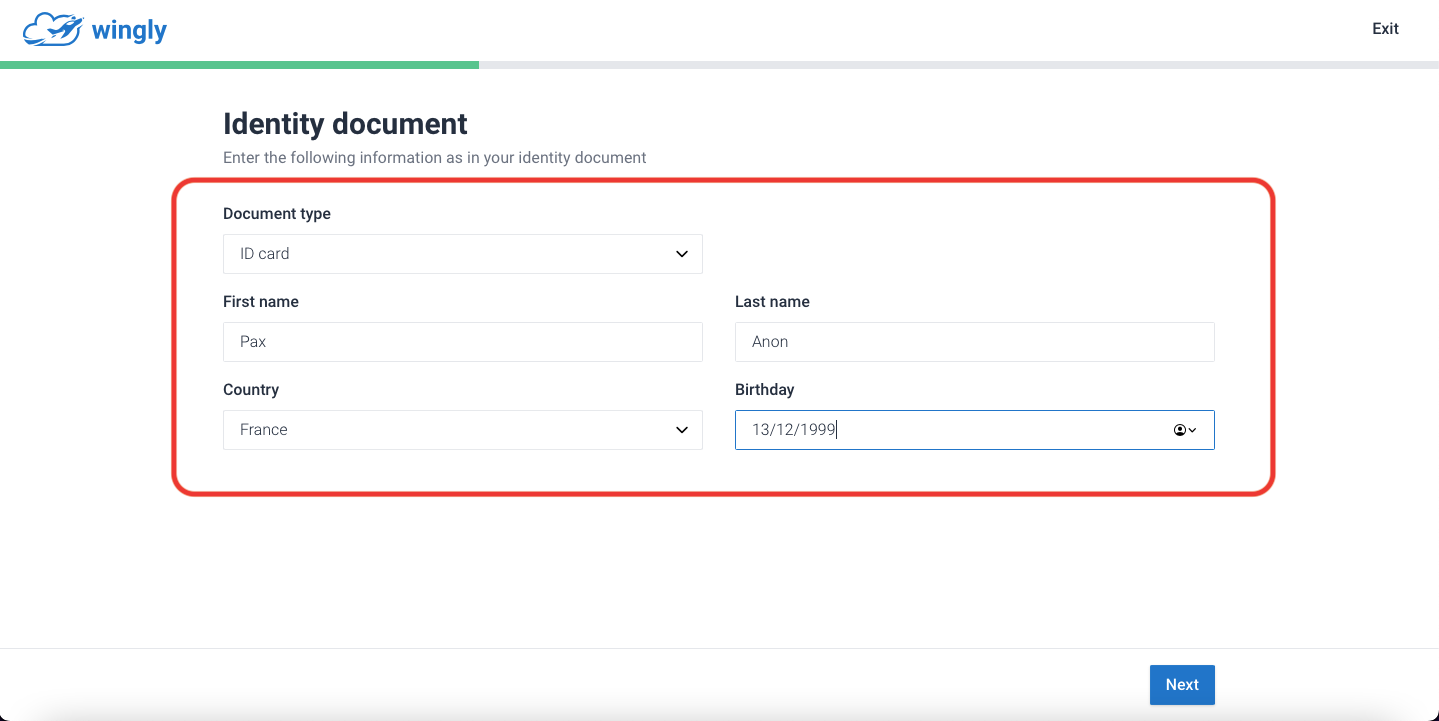 *Note: If you have already added them to your profile, you will not need to add them here, however, make sure that it matches with the ID.
Add the file (or files), of your ID and submit them for validation. Please note that only JPEG and PNG formats are supported.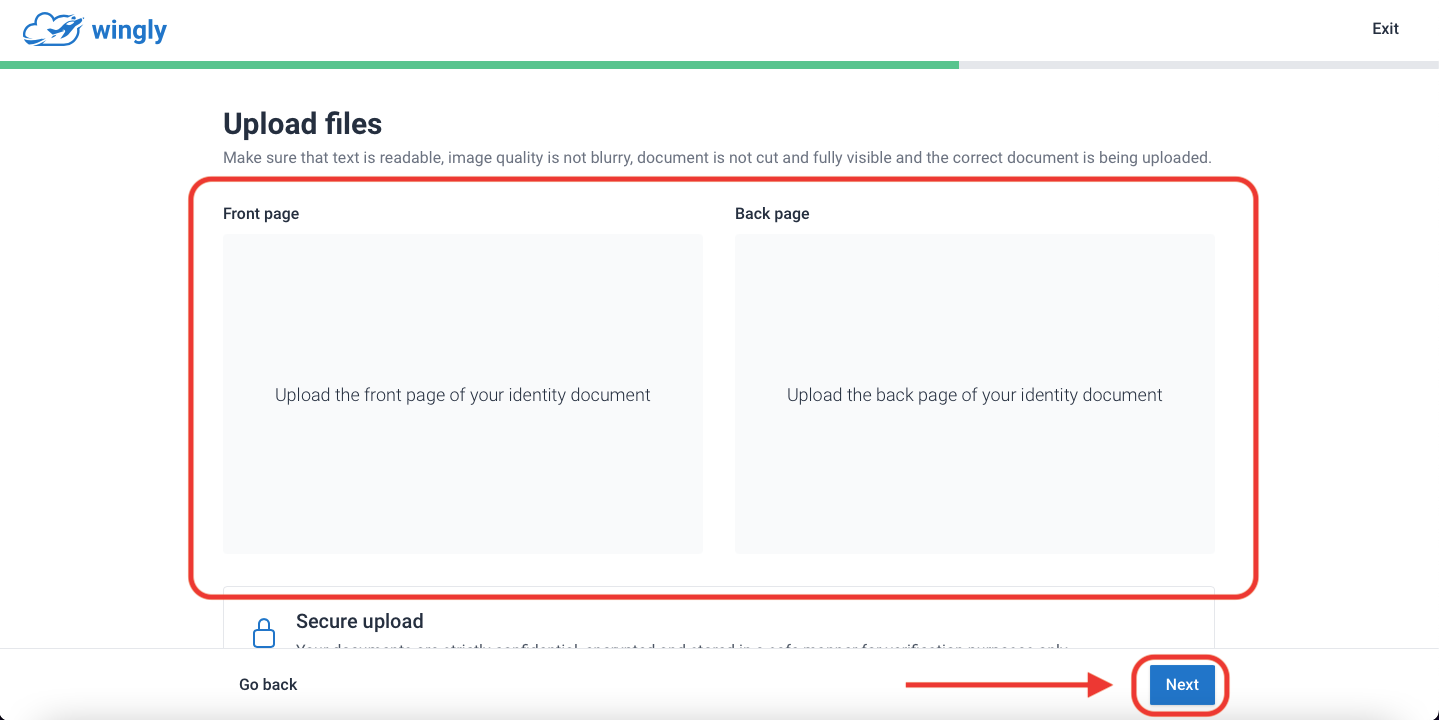 Once the document is validated, you will get an email confirmation informing you that the ID has been validated. Please note that this check is made by our system, and you will be informed by email if the ID is not validated.


If you have further queries, please do not hesitate to contact us directly at
hello@wingly.io
or by phone on +447782358860 . We are available from Monday to Friday from 8:30 to 17:30 (GMT).
Popular Articles

How is the price of a flight determined and what does it include?

How is the price of a flight determined? The pilots of the Wingly community are private pilots who offer to share the costs associated with the flight with you. They do not provide a commercial service and do not make any profit. Pilots are not ...

Am I insured if I fly with Wingly?

Passengers, their luggage, and third parties on the ground are automatically covered by the civil liability insurance of the aircraft operator. However, Wingly pilots and passengers benefit from extra coverage if the compulsory insurance is ...

How do I select alternative dates?

1. Select the flight you would like to book by choosing: The date and time slot for the flight**. The number of passengers you would like to book. ** The time slots work as follows: Day time 8am - 8pm, Morning 8am -12pm, Afternoon 12 - 4pm, Evening ...

How do I book and pay for a flight?

It's simple and straightforward to make a booking on Wingly. 1. Choose the location for the flight you would like to experience: The location can be a city, a region or an airport, etc. You are not really limited in the search perimeter. 2. Select ...

How long is the delivery time of the premium gift card?

If you select the 'Premium Gift Card' option, you will receive the digital version of your voucher immediately via email and a printed version will arrive via post in 3 - 5 working days. Vouchers ordered before 5:00 pm are usually dispatched the same ...
Related Articles

How do I verify my passenger account?

When creating your Wingly account, you will be asked to verify your account. This is so that your account can become fully validated and for pilots, as they are more inclined to accept your bookings, as you are a verified passenger. You'll find a ...

How do I delete my account?

To delete your Wingly account: Log in to your profile by going to www.wingly.io. Click on your icon in the top right corner and select "Settings" from the drop-down menu. On 'Settings', scroll down towards the bottom of the page and select the red ...

How do I make a Wingly account?

Click on "Login or register" , add your email address and click "Continue". Fill in the Sign up sheet with the following, and click "Register" Continue through the "Pre-flight briefing", and your account will be created. If you would like any further ...

Do you validate the pilots registered on the platform?

When registering with us, pilots must provide the following information in order to be verified to use our service: - a email address; - a phone number, - a home address; - their pilot's licence and - a medical ...

I can't access my Wingly account, can you help?

If you have forgotten your password, simply go to the homepage and click on 'Log in'. Then click on the 'Forgot password?' button, as shown in the image below. We will then send you an email containing a link so you can reset your password. Please ...