It's simple and straightforward to make a booking on Wingly.
1. Choose the location for the flight you would like to experience: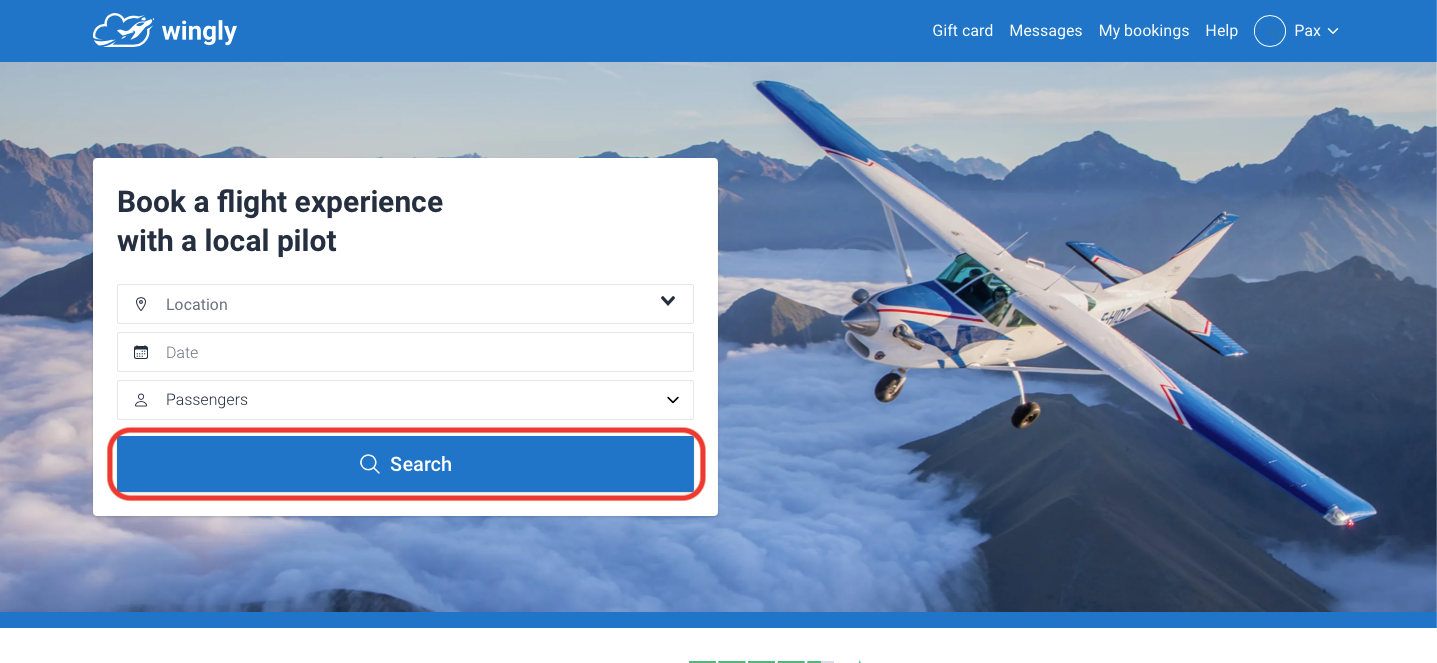 The location can be a city, a region or an airport, etc. You are not really limited in the search perimeter.
2. Select the flight you would like to book and choose the following:
The preferred date and timeslot for the flight**

The number of passengers coming onboardyou would like to book
** The timeslots work as follows: Daytime 8am-8pm, Morning 58am-12pm, Afternoon 12-4pm, Evening 4pm - 8pm, Night time: 8pm+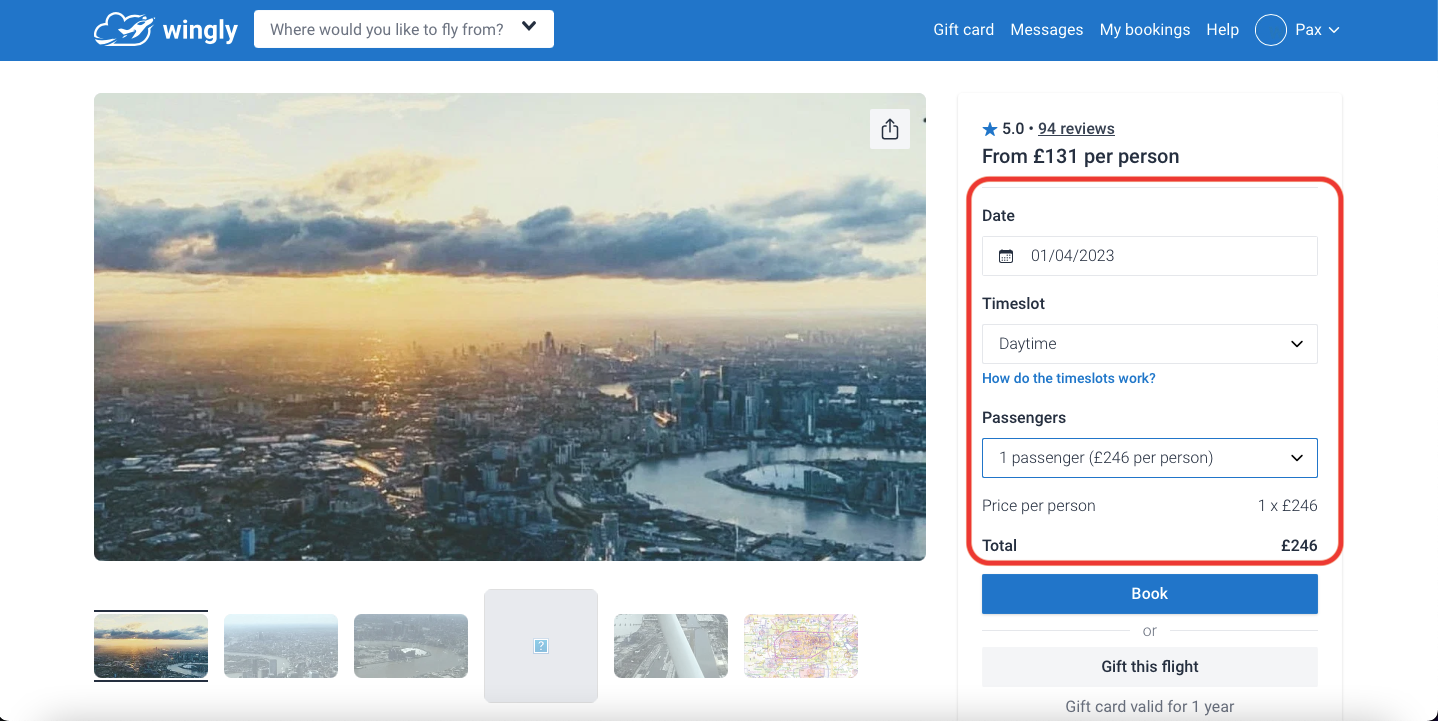 2. Click " Book":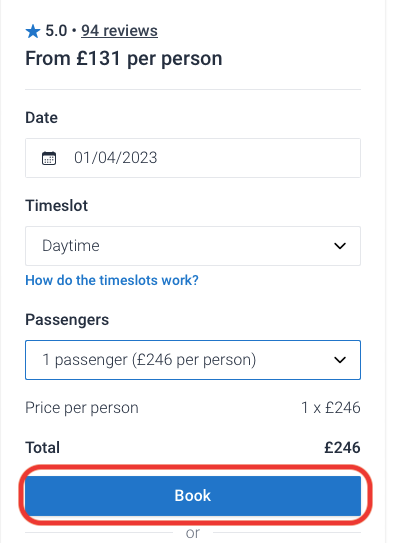 3. In the checkout page, select the preferred date you would like to fly in the "Availability" section by selecting the following (this time is not the final scheduled time, rather it is a suggested time that is sent to the pilot):
Preferred date

Timeslot

Preferred take off time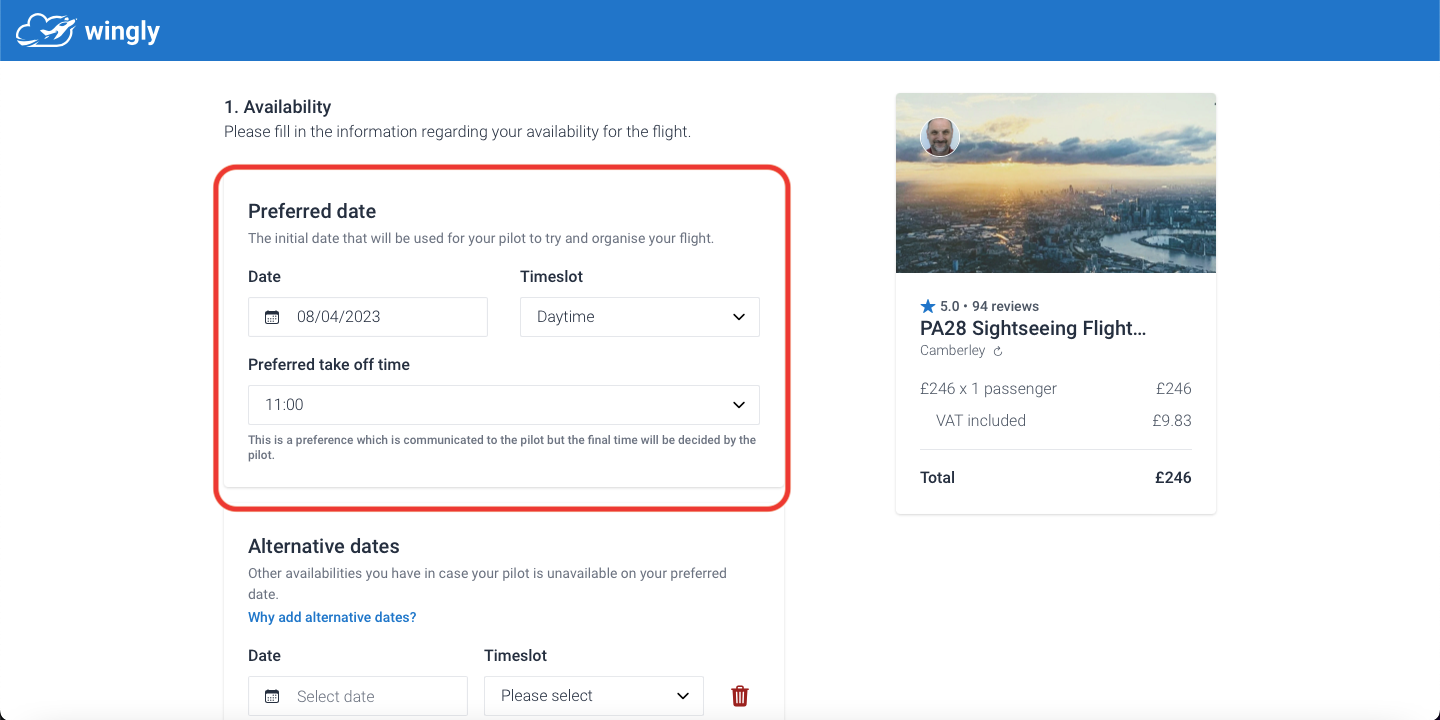 If you have preferred take off time, you can include this after selecting a preferred date and timeslot. This will help the pilot to choose the time that works for you.

⚠️Please note that the final time will be chosen by the pilot, based on the availability of their aircraft and the planned weather conditions.
4. :Select the alternative dates in which you would like to book the flight, in case your pilot cannot fly on your initial date, and click "Next":
*The alternative date would be any secondary availability the pilot can accept, in case they are not available on your preferred date.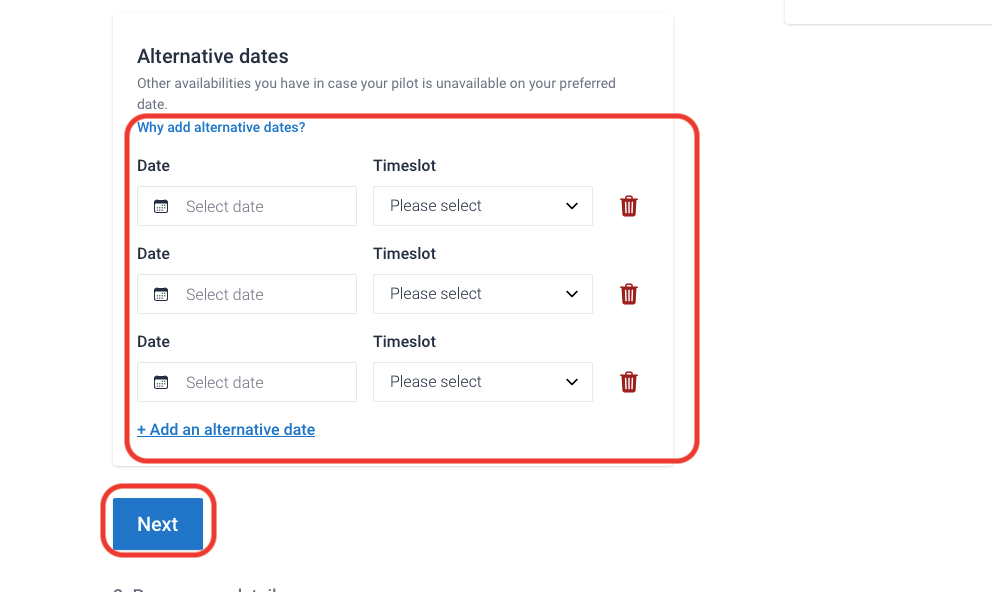 ⚠️ Please note, If the alternative date is selected by the pilot, this will become a confirmed booking.
5. Enter the weight of all the passengers and of any luggage in kg, verify your phone number and click "Next".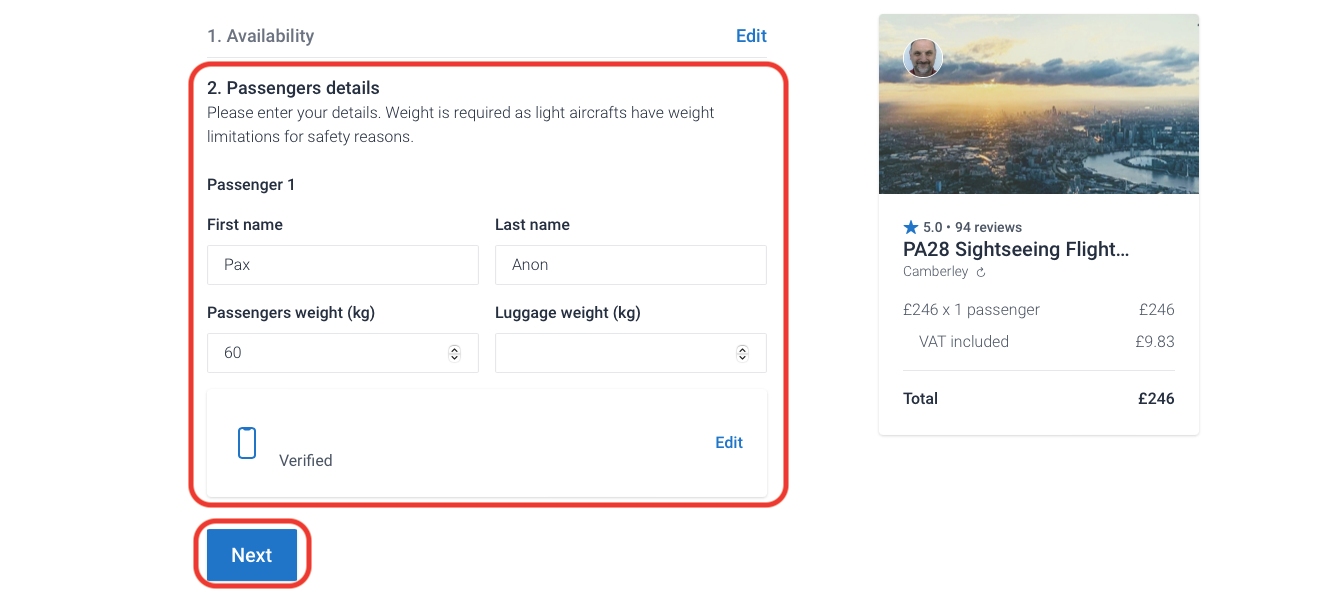 ⚠️A verified phone number is required to complete your booking request.
6. Send a message to the pilot with any questions or special requests you would wish for the flight, and click "Next: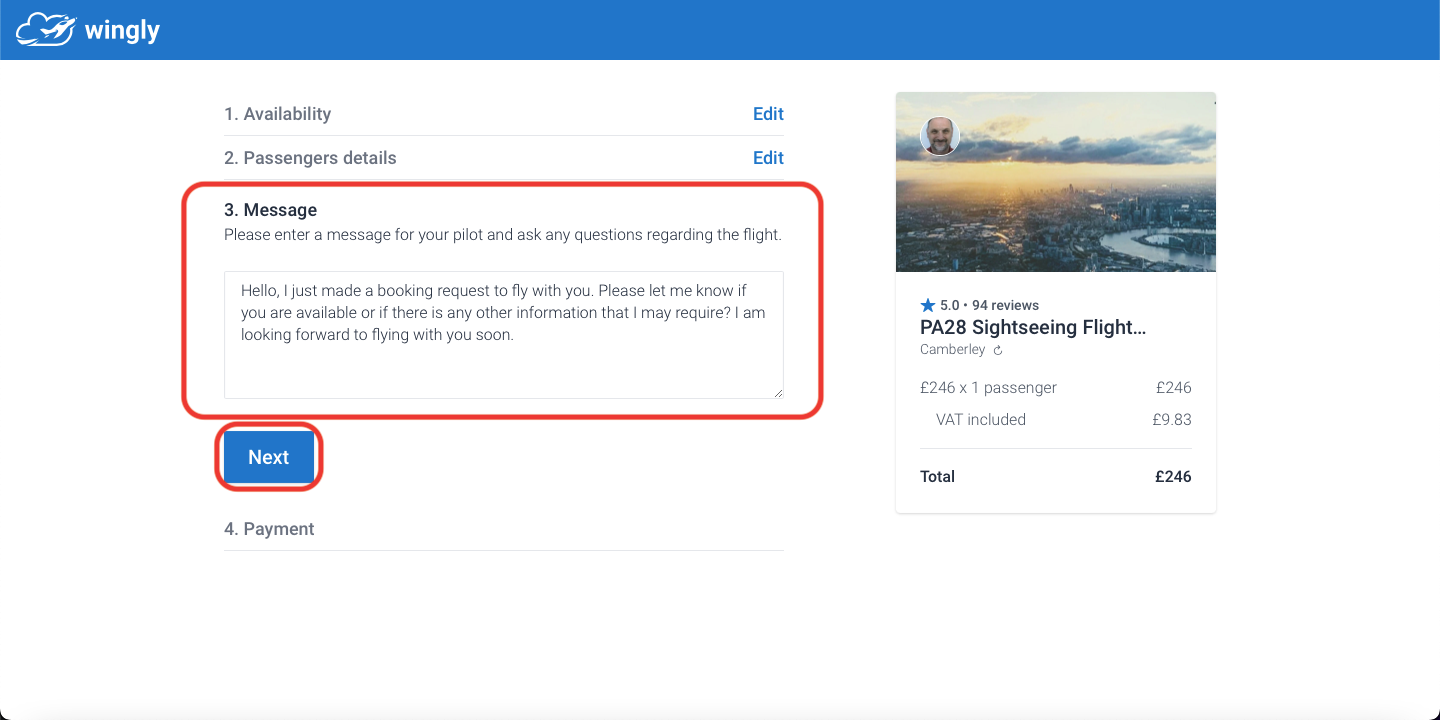 7. Proceed with the payment with a credit or debit card, PayPal or with a gift card: Click here to see how to purchase a GC.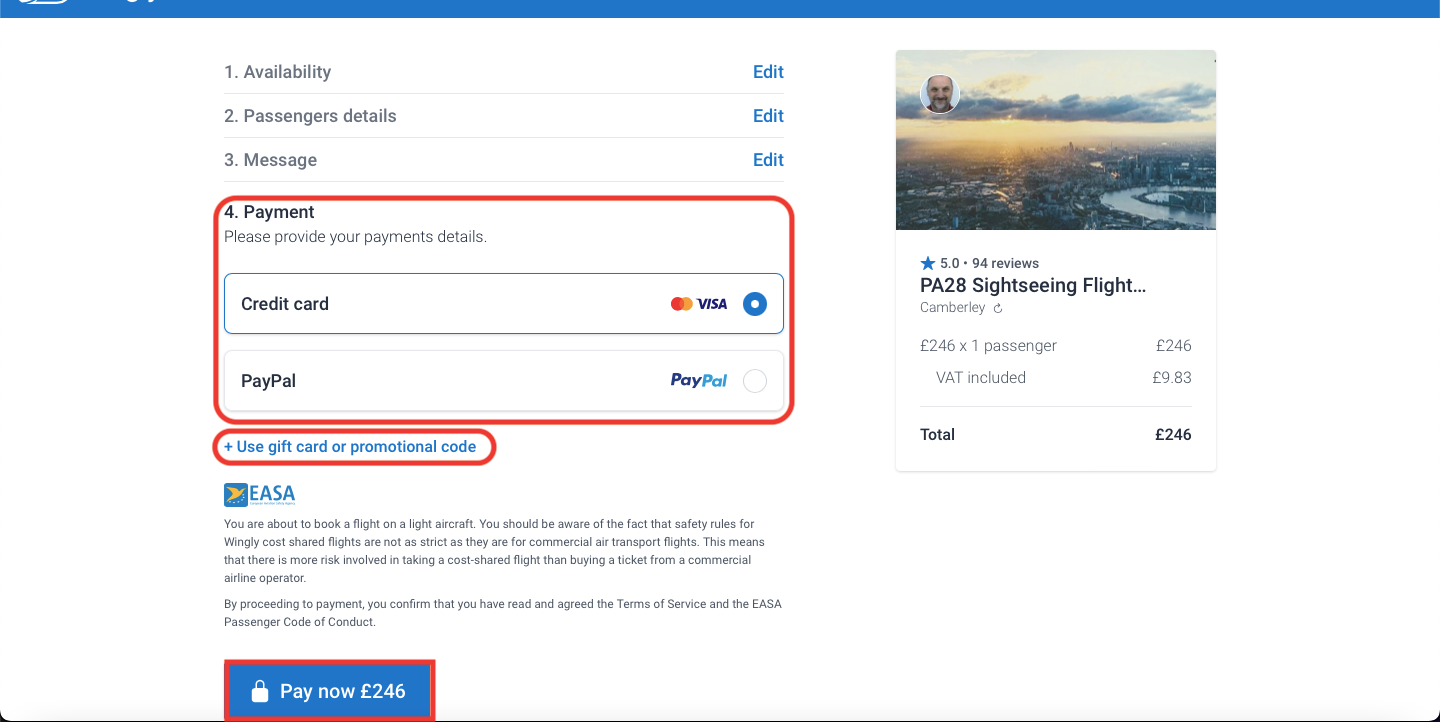 8. Once the booking has been paid for, the pilot will have 48 hours to confirm the proposed flight, suggest another date or decline if they are not available.