If you hold a LAPL, PPL, CPL, or ATPL (A&H), flight sharing is an activity that allows private pilots to share their direct costs of a flight without profit with their passengers.


Therefore if you hold one of these licenses, a valid class 2 medical certificate, and three take-offs and landings in the last three months you can become a Wingly pilot and share your flights on our platform.

A pilot can carry out their flights with Wingly with a valid license and ratings. Therefore, pilots with an instrument flight rating (IR) can fly in IFR. The same goes for night, mountain, aerobatics, twin-engine, monoturbine…

N.B: Pilots with a CPL or ATPL license are also able to share the costs of private flights.

Below, the process of signing up to Wingly as a pilot is outlined:

Sign up to Wingly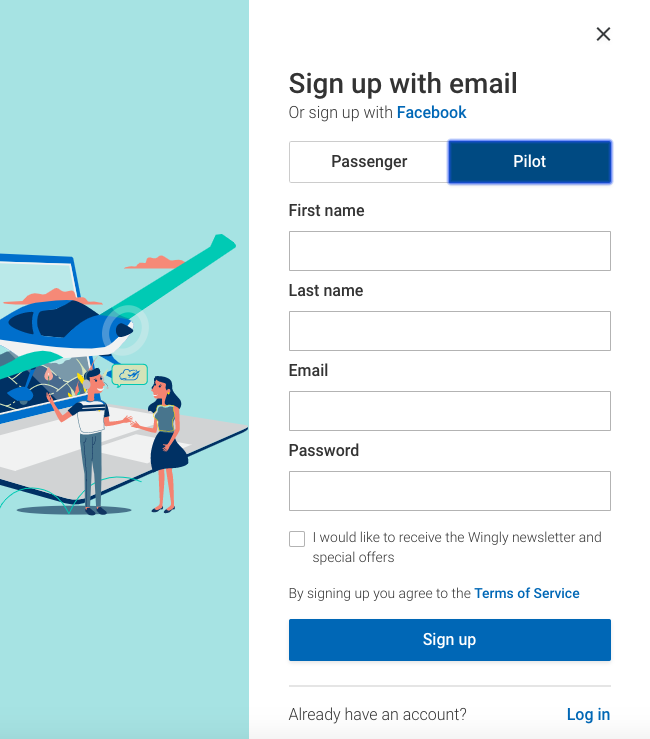 Fill out the required information, your profile, and upload your license and your medical.

Your licenses and medical certificates get manually verified by a member of our team. You won't be able to use our platform until your documents have been validated by us.

Add your aircraft and post some flights!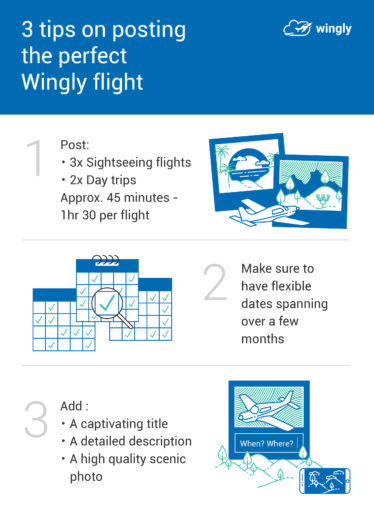 If you have any questions, we encourage you to contact us directly at tower@wingly.io or by telephone on +447708405306. We are available Monday to Friday from 8:30 to 17:30.