1. Select the flight you would like to book by choosing:
The date and time slot for the flight**.

The number of passengers you would like to book.
** The time slots work as follows: Day time 8am - 8pm, Morning 8am -12pm, Afternoon 12 - 4pm, Evening 4pm - 8pm, Night time: 8pm+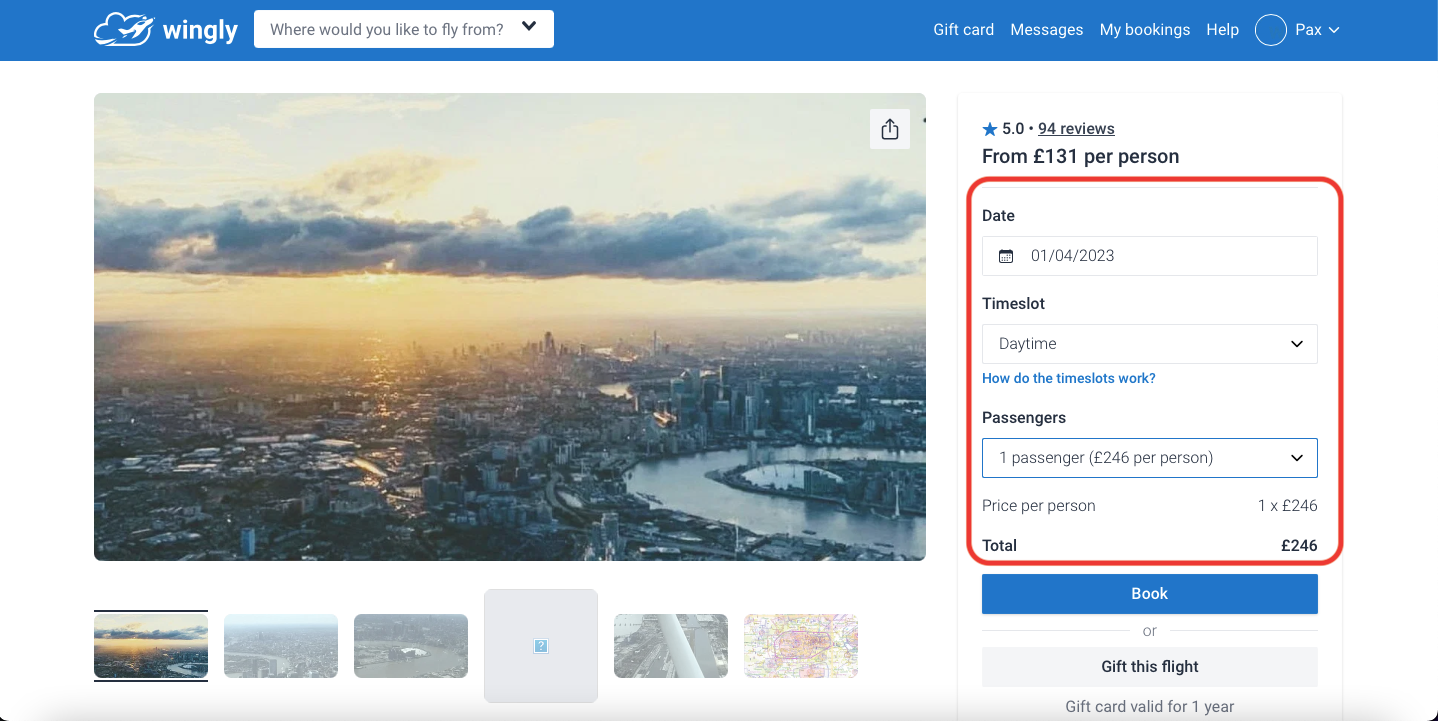 2. Click " Book".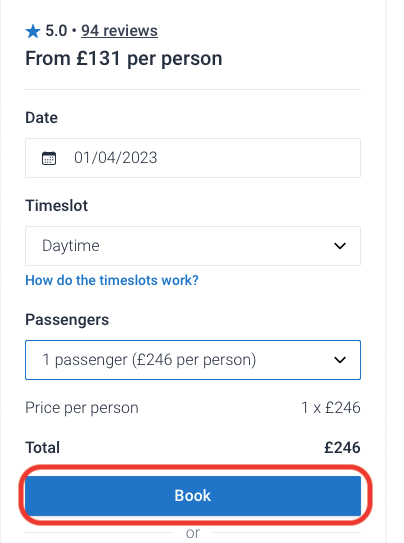 3. In the checkout page, select the preferred date you would like your flight on in the "Availability" section by selecting the following (This time is not the final scheduled time, rather it is a suggested time that is sent to the pilot):
Preferred Date

Timeslot

Preferred take off time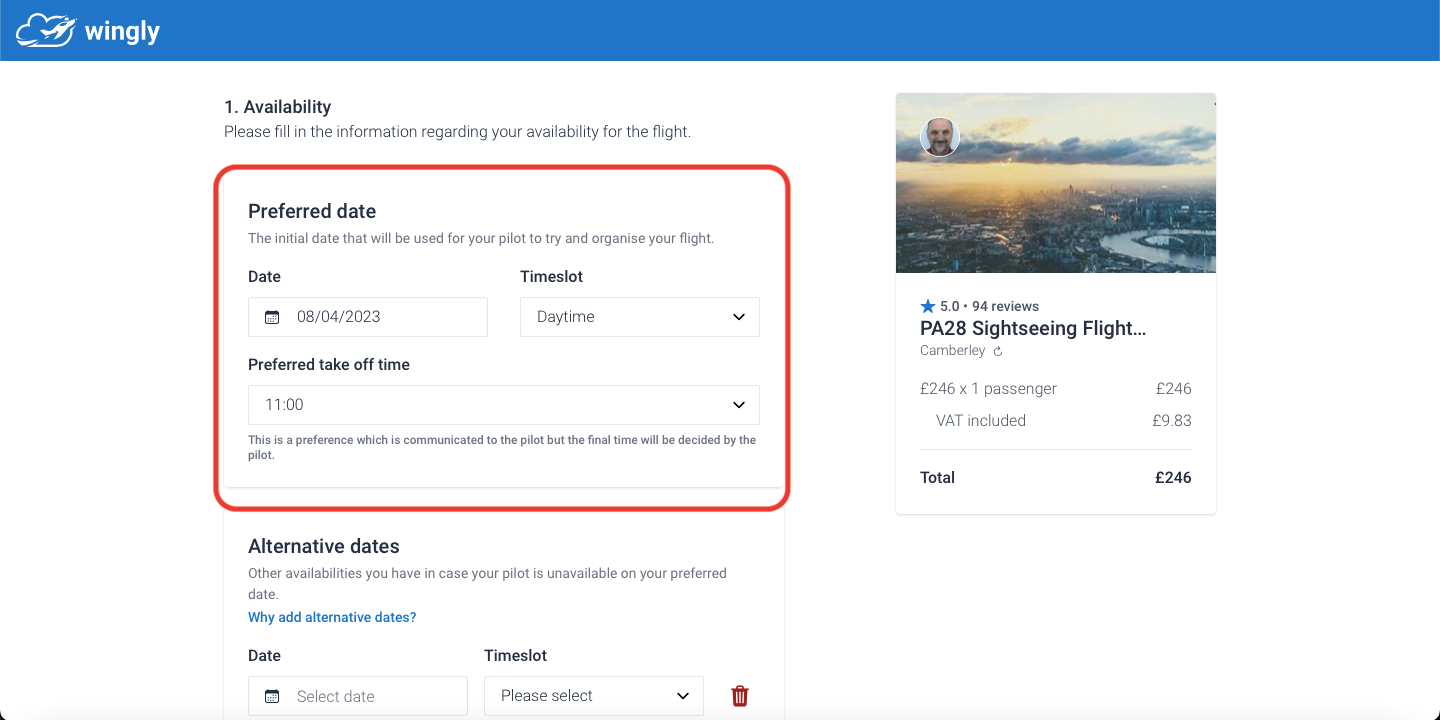 If you have preferred take off time, you can include this after selecting a preferred date and timeslot. This will help the pilot to choose the time that works for you.
4. Select the alternative dates in which you would like to book the flight, in case your pilot cannot fly on your initial date, and click "Next"
*The alternative date would be any secondary availability the pilot can accept, in case they are not available on the preferred date.


If you have previously booked and if you would like to reschedule your flight, in the event that you can not make the booked date, please click here to know how to reschedule your booking.