How do I update my aircraft costs and apply it to my flights?
As the price of fuel changes, you might find your hourly cost to fly goes up. You can change the hourly cost of your aircraft but then must also edit each of your already posted flights to reflect the new price. Here are the steps on how to do this:

1. Click Cockpit and then Aircraft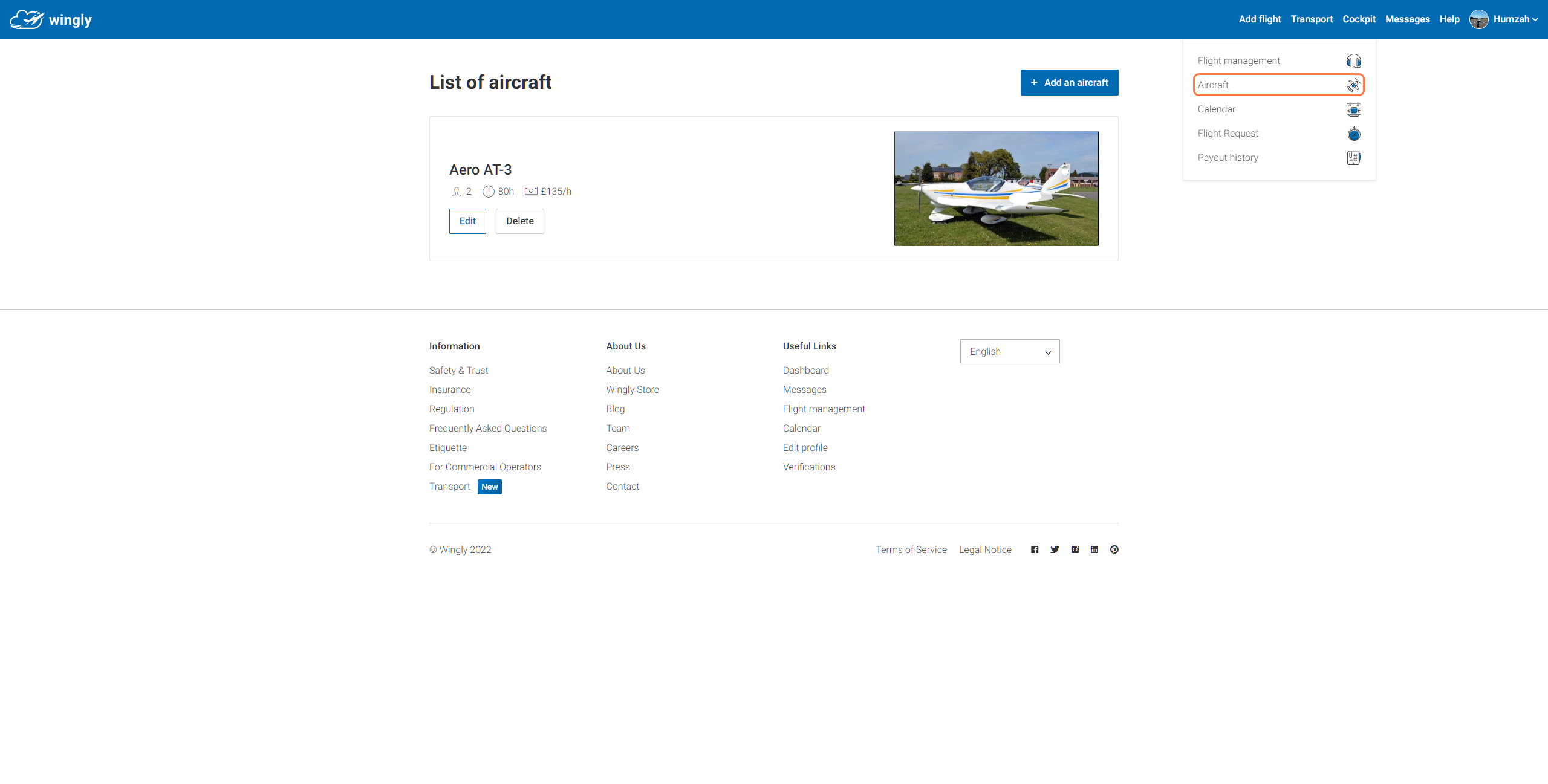 You will see the list of your aircraft and the current hourly costs.

2. Click edit on the aircraft you want to update.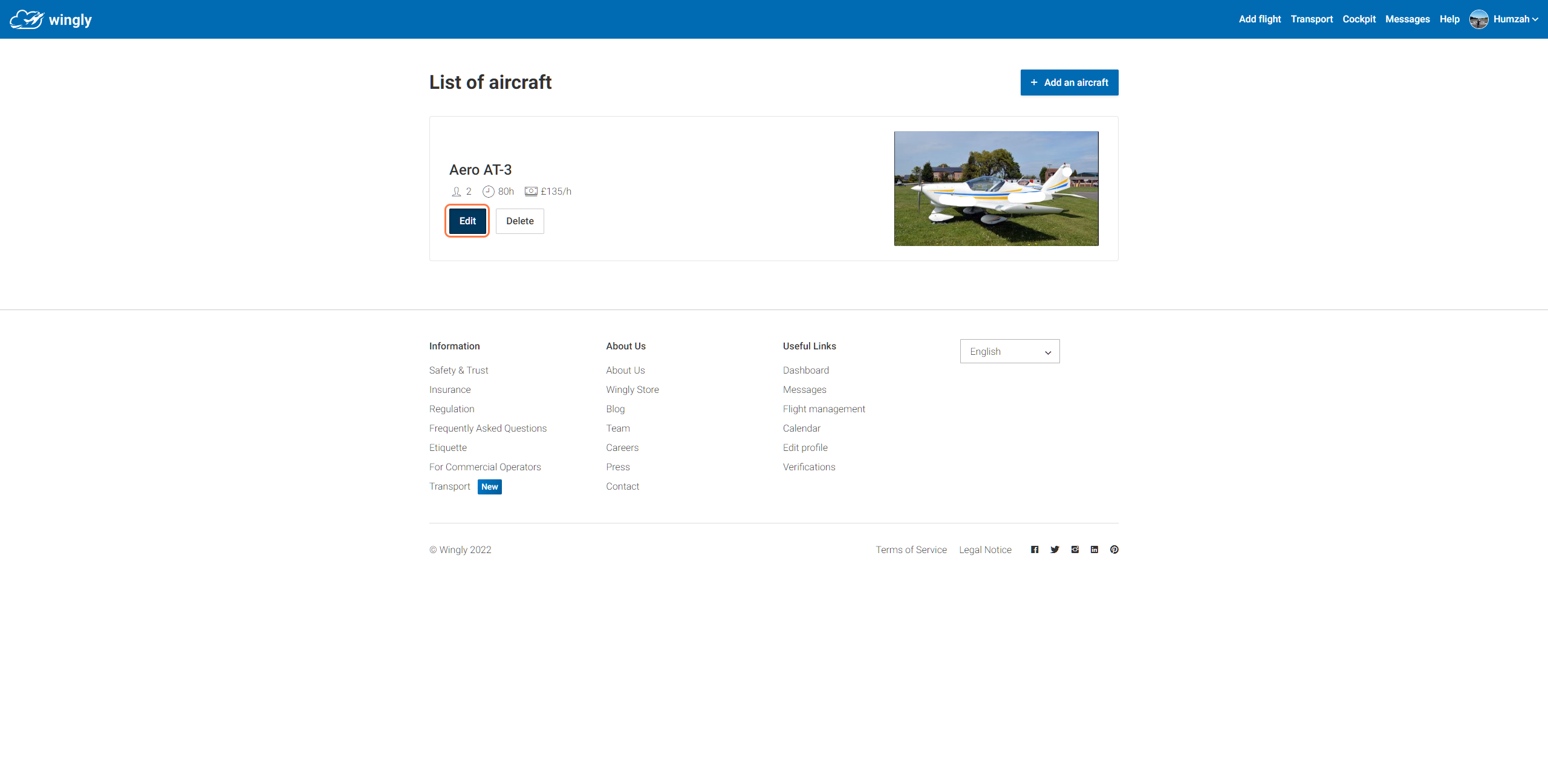 3. Click edit next to the information tab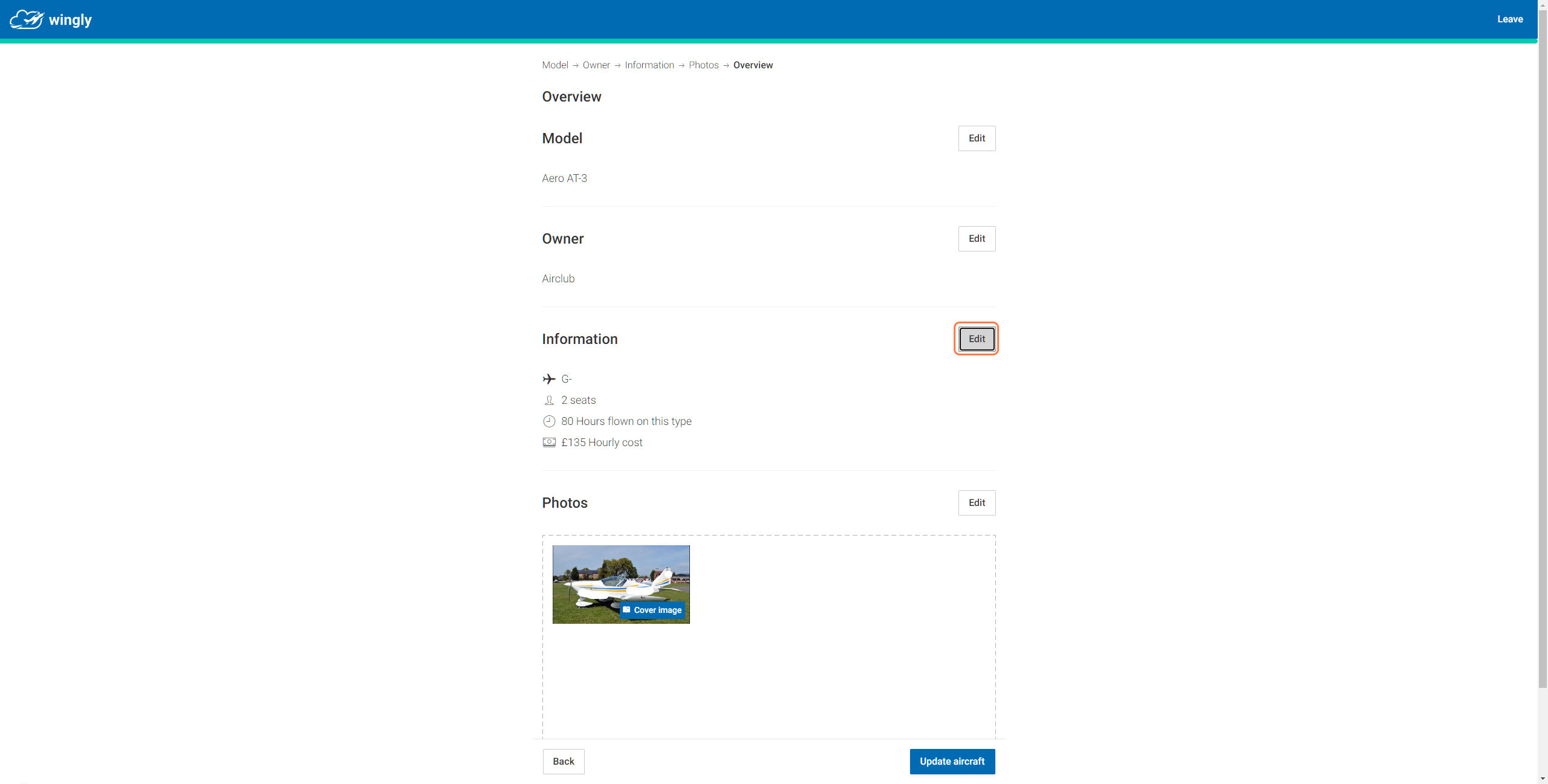 4. Update the hourly cost of your aircraft to the new rate. Then press save and continue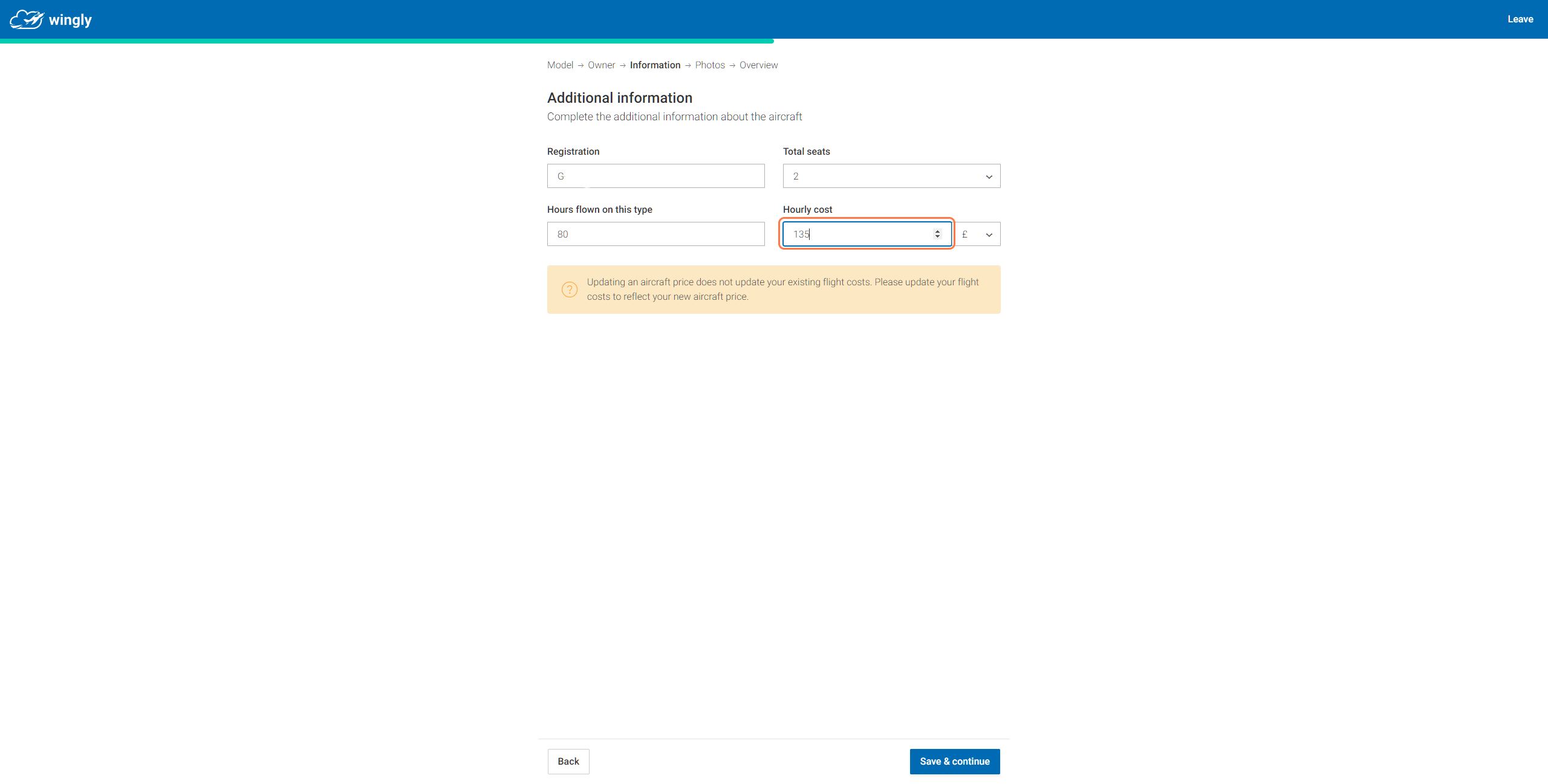 Note the warning that you still need to update your posted flights that use the edited aircraft, in order for the new price to be reflected in what you will receive.

5. Review the changes and press update aircraft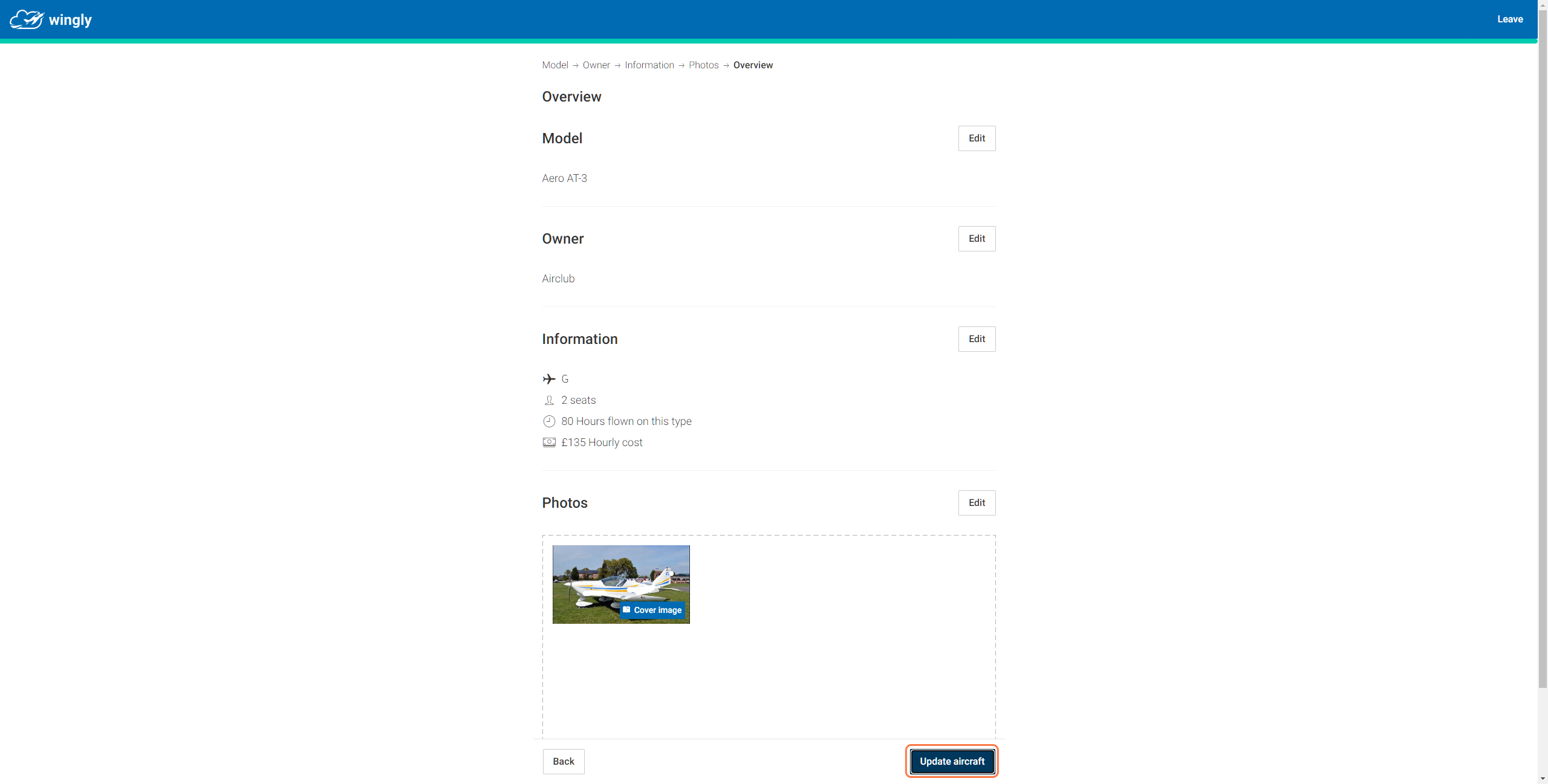 You now need to go to your already posted flights that use the edited aircraft, to update your costs so that the listed price is according to your new hourly rate.
6. Click cockpit and go to flight management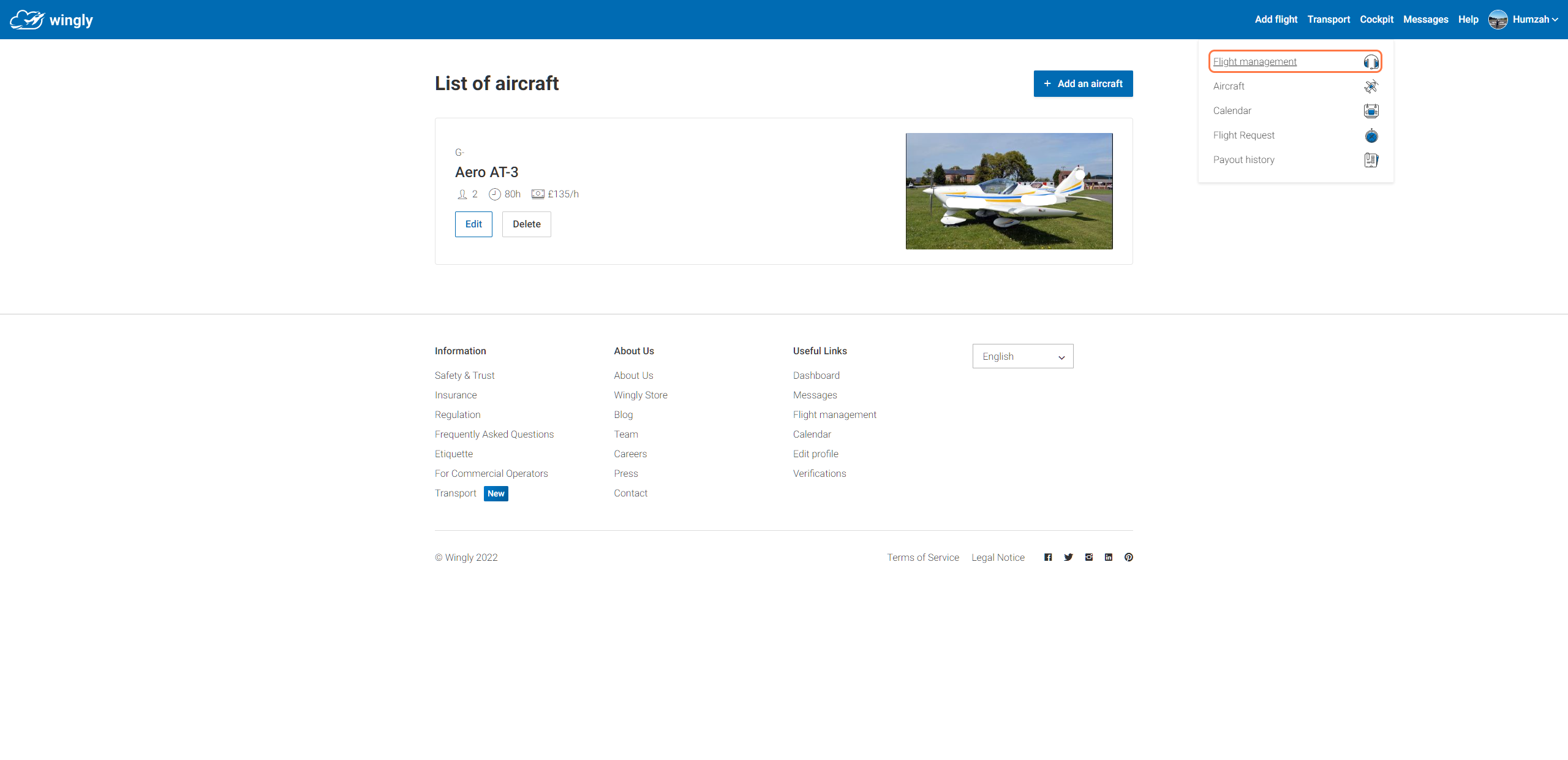 7. Select flexible flights or fixed flights to see the flights you have posted.

8. Click the three dots next to the flight you want to change. Then select edit.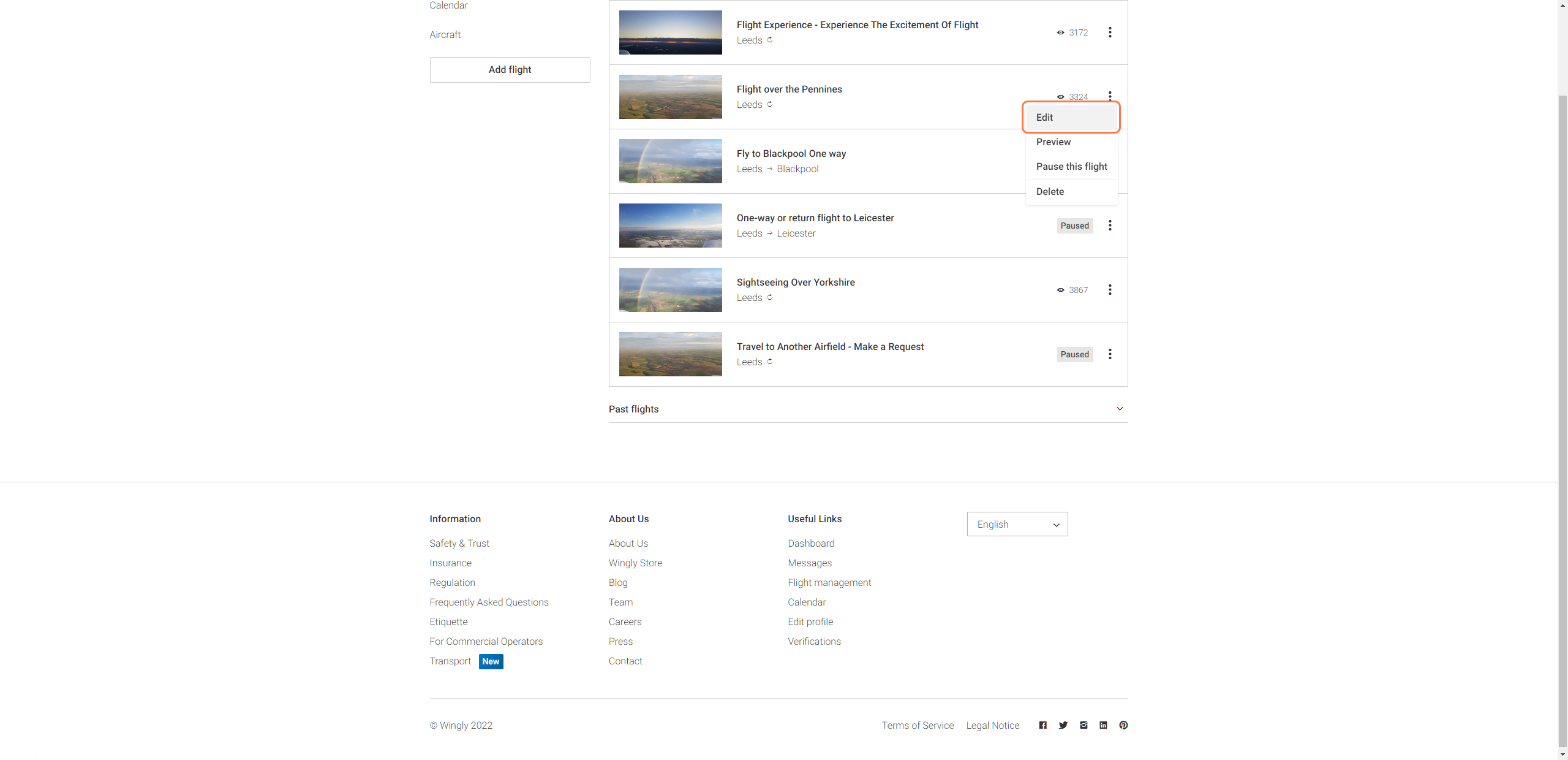 9. Click costs and then move the blue bar to the right to increase the total cost to reflect your new hourly cost. You will see a summary of what you will receive after the flight. Check the overview and then click update flight to save the new cost.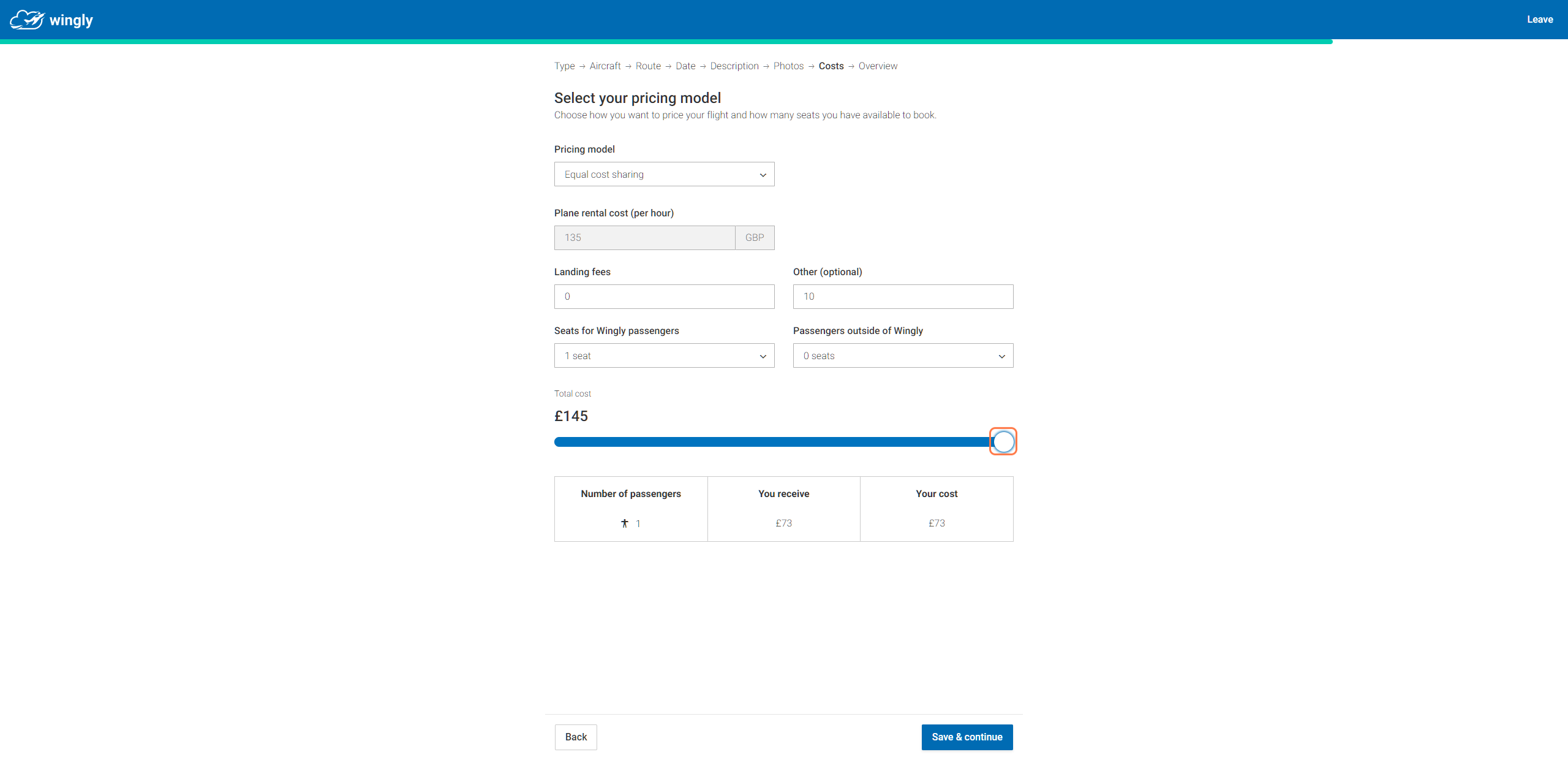 You will need to do this for each of your posted flights that use the edited aircraft.
Your flights will now appear on the Wingly platform with the updated price and you will receive your updated share of the costs for new bookings.

Flights that have already been booked by passengers will not have the price changed as the passenger will have already agreed and paid. If you are unable complete the flight due to the increased cost, you will need to cancel the booking and have the passenger re-book after you have updated the prices on your posted flights.

If you have any questions, you can contact us directly at
tower@wingly.io
or by phone on +447708405306. We are available from Monday to Friday from 9:30 to 17:30.
Popular Articles

COVID-19 Pilots: Flying activity in the safest way.

A notice to pilots December 2021 Update: The GA guidance page on gov.uk has been updated to clarify the latest position, as well as the general travel guidance page. We are happy to announce that as per the UK Government guidance, General Aviation ...

How can I get in touch directly with the pilot?

While it's not required to send a pilot a message prior to booking, we always recommend doing so as it increases the chances of your booking being accepted by the pilot, so your unique flight experience can go ahead! It is also a great chance to tell ...

How do I book and pay for a flight?

It's simple and straightforward to make a booking on Wingly: 1. Select the flight you would like to book by choosing: The date and time of the flight. The number of seats you would like to book. 2. Click " Send booking request". 3. Please read the ...

How long is the delivery time of the premium gift card?

If you select the 'Premium Gift Card' option, you will receive the digital version of your voucher immediately via email and a printed version will arrive via post in 3 - 5 working days. Vouchers ordered before 5:00 pm are usually dispatched the same ...
Related Articles

How will my aircraft perform on Wingly?

Wingly is the perfect way to share your passion for aviation with others, but it also presents the opportunity to significantly decrease your hourly expenses and maximise usage of your aircraft in the process. Pilots often ask us how well their ...

What costs can I share as a pilot?

Flight sharing is fully legal in the European Union according to the European Regulation (EU) No 965/2012 and it has been confirmed by the EASA itself in a letter to Wingly. Private pilots are allowed to share their flights and costs with passengers ...

Is it legal for a pilot to share costs using Wingly?

Flight sharing is approved by the European regulation CE 965/2012 article 6.4.a for flights carried out in non complex aircraft, carrying no more than 6 people, with the pilot included. Wingly is a signatory to the EASA Safe Carriage Sharing ...

How do I accept a passenger's booking request on one of my flights?

After a passenger has made a booking on a specific flight you offer, you need to approve their request after which they will receive a link to make payment and once they have done so it will confirm the booking. When a booking request is placed, you ...

How do I add an aircraft?

Once you have created your Wingly pilot account, the next step is to start thinking about posting some flights! But before you do this, you need to add your aircraft to Wingly by following the steps below: 1. Log into your Wingly pilot profile Once ...