We have a new feature that enables pilots to 'pause' their flights. When a flight is paused, it cannot be seen or booked by a passenger.

This means that instead of deleting a flight route that you are unable to fly at the moment, you can now 'pause' it and keep it stored until you wish to resume it at a later date. Note: This will not affect any existing bookings but only prevent any new booking requests.
Say that
you are unable to monitor your account for a while - such as going on holiday. By pausing your flight listings, they will not be displayed to the wingly community to book until you 'resume' them. This way
you will not have to worry about booking requests coming in and expiring within the 48-hour limit.

Reasons to pause a flight:
Time off-the-grid or unable to monitor requests when any booking requests would usually expire.

Seasonal routes or flying at 2 different airfields at different times of the year.

Travel restrictions preventing certain international flights from taking place.

When you should not use the pause function:
If you are unable to fly on specific dates then it's better to use the unavailability calendar.

A short amount of time or when you are still able to look at your booking requests.

Remember that by pausing a flight you will not receive any new bookings until you put the flight back online.
The stages of pausing your flight's bookings:
1. Log into your Wingly account and choose the "flight management" option under the "cockpit" tab, at the top right of the page: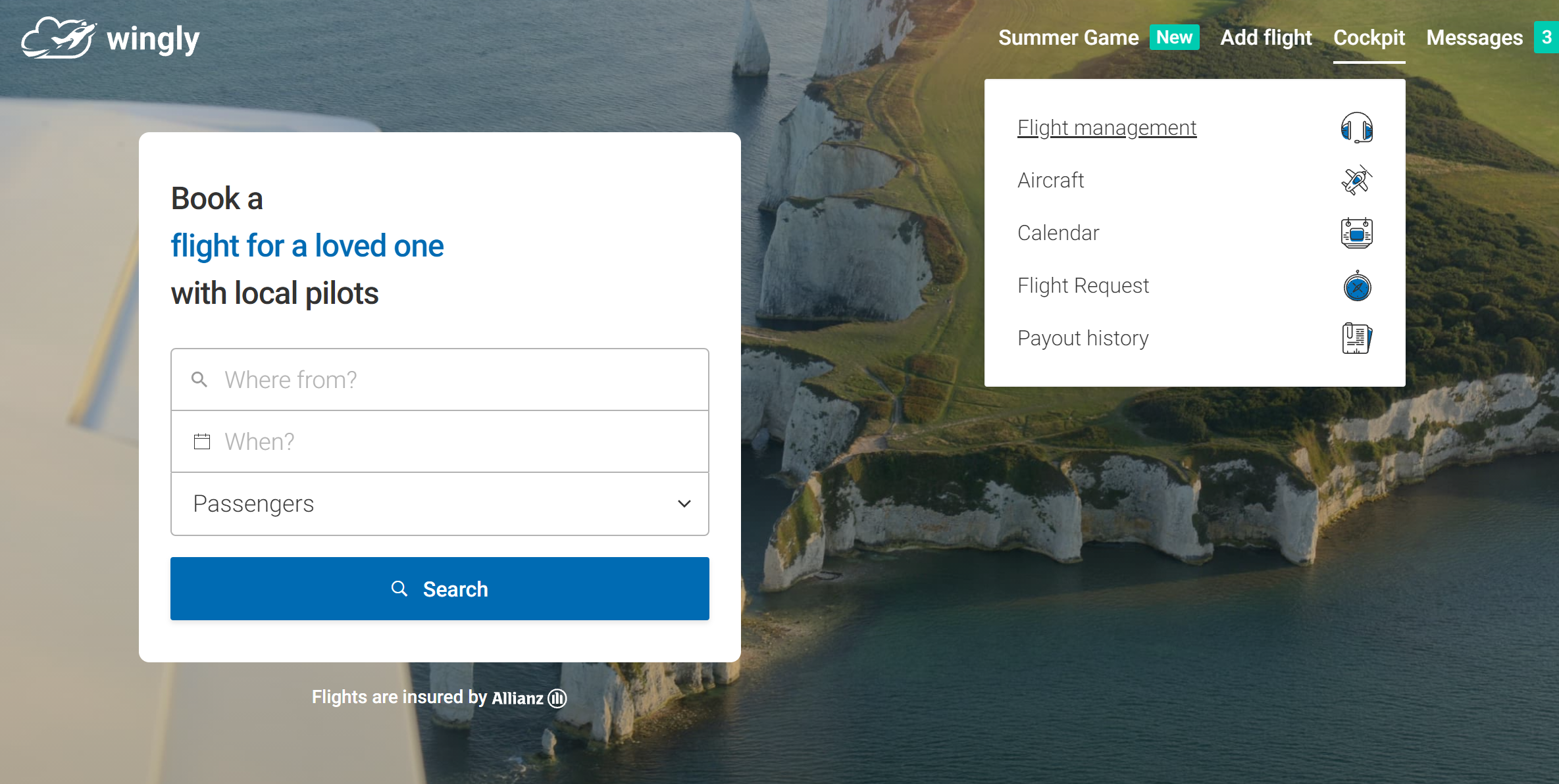 2. Select the flight that you wish to pause by clicking on the title.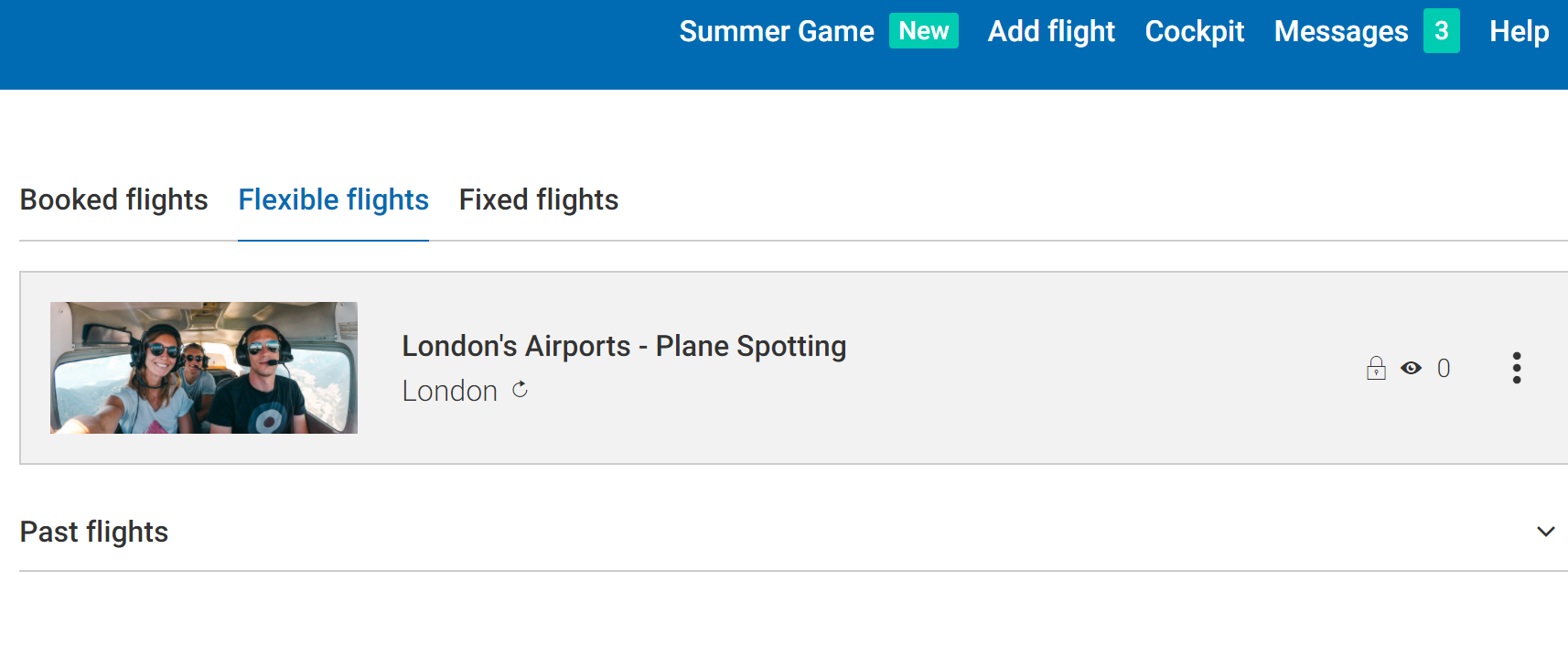 3. Once you have selected the flight, you will be able to view the flight's details. In the bottom left, you will see a notice saying 'Need a break?'. Select the 'Pause Bookings' button to prevent any new bookings on this flight.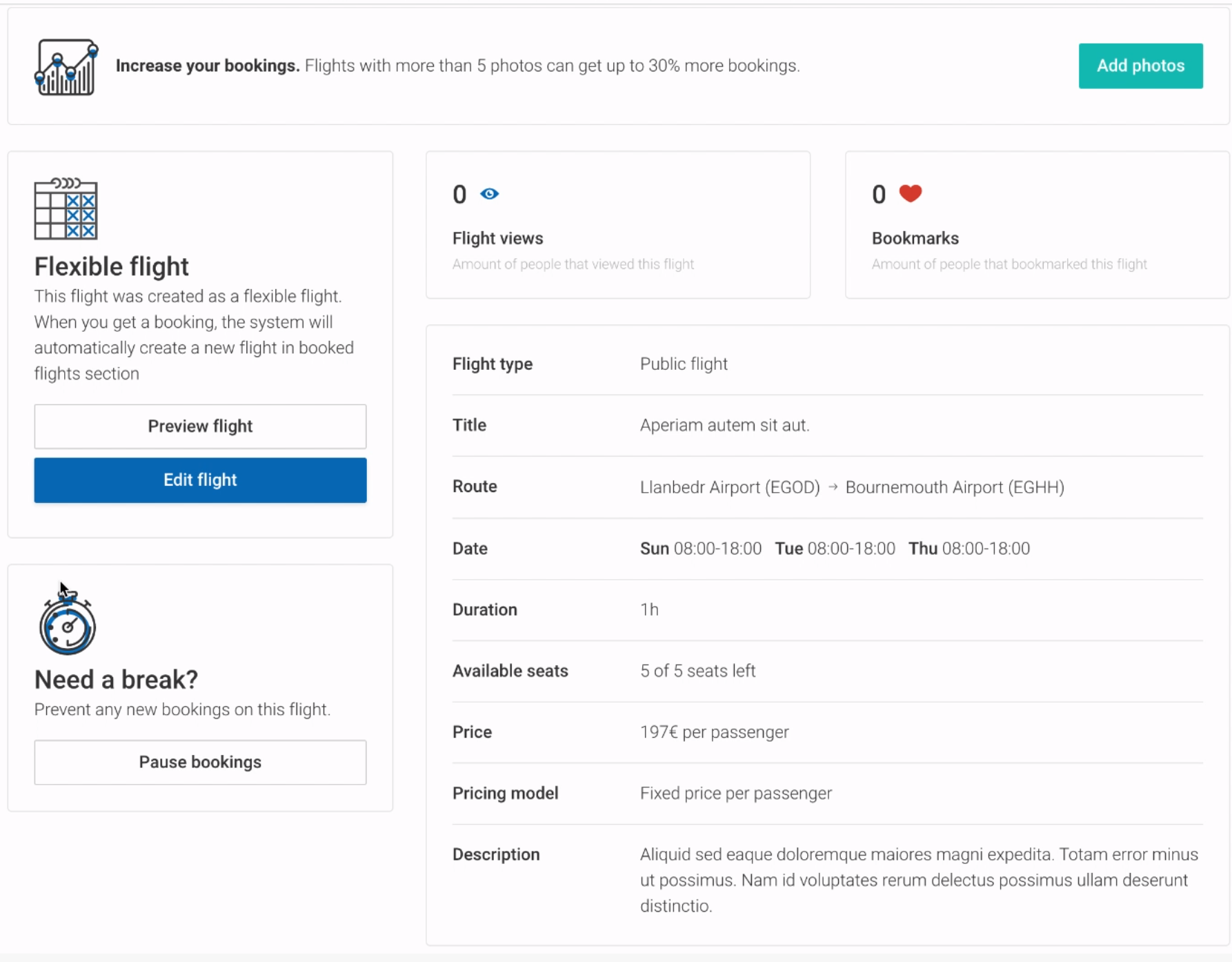 5. Once a flight has been paused, an orange banner will appear at the top of the flights details.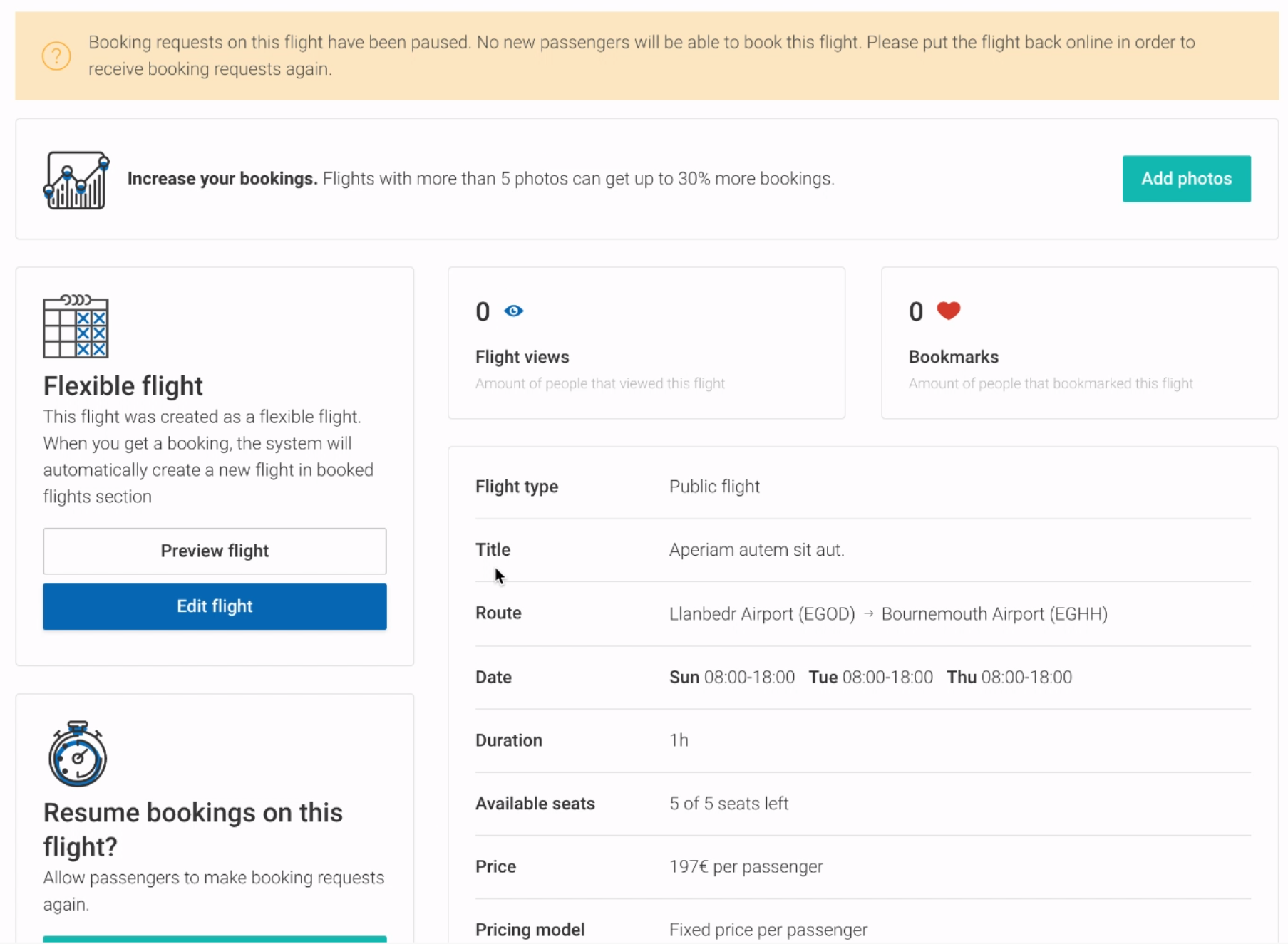 How do I un-pause my flight to resume new bookings?

1. To resume bookings, in the same 'flights details' page - you should now see the notice has been replaced by 'resume bookings'.



Short-cuts to pausing and resuming your flight
can also be found by selecting the three vertical dots on the right-hand side of a flight on t
he flight management page.


If you have any questions, you can contact us directly at
tower@wingly.io
or by phone on +447708405306. We are available from Monday to Friday from 8:30 to 17:30.